GET THE PERFECT SETUP

It's easy to make your guitar play better than ever!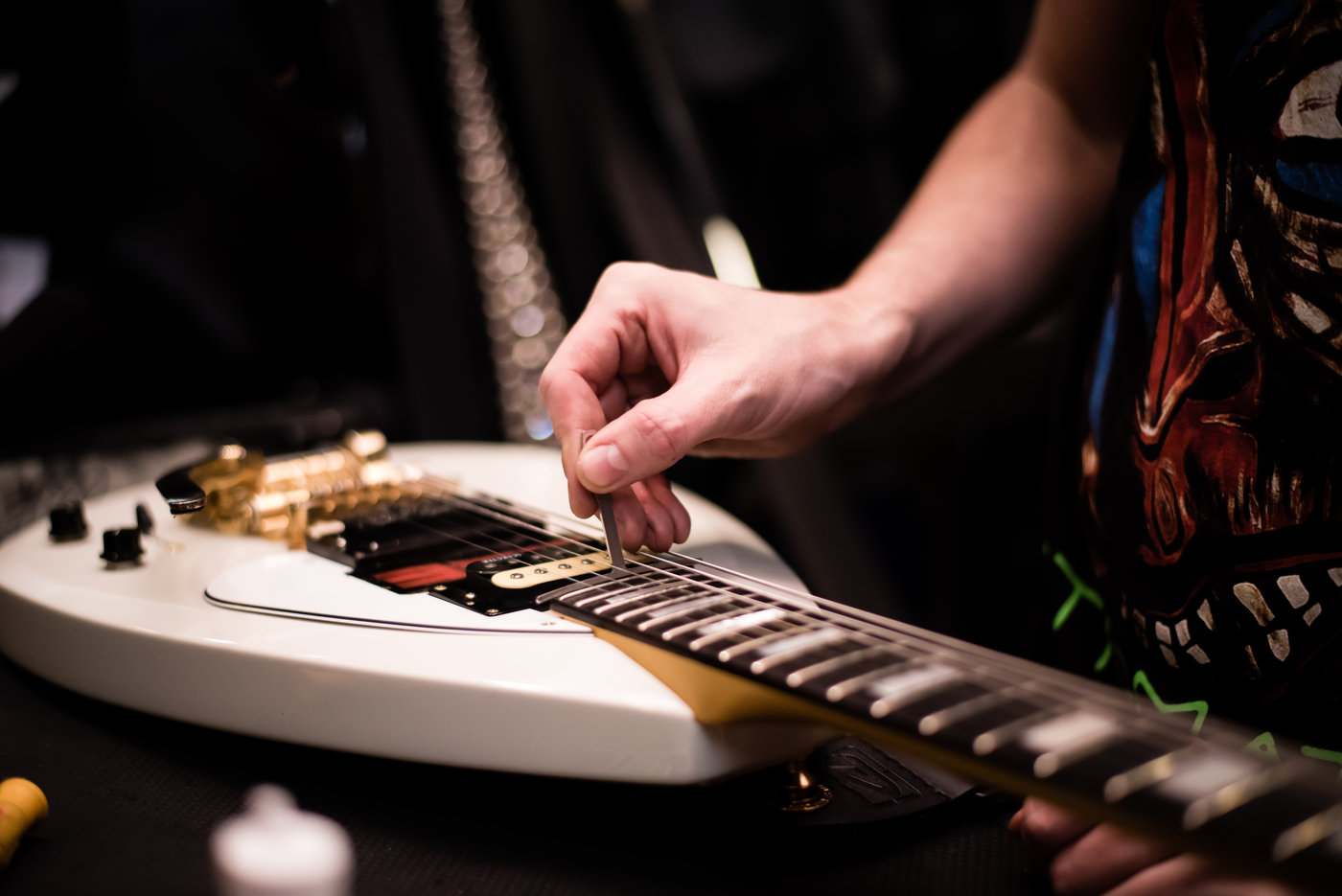 Effortless Playability from the First Strum
From simple action tweaks to fret work and everything in between, we've got the right tools, tips, and instructions to help you make any guitar play, sound, and feel better than ever.
Make Your Guitar Play Great
Whether you're just getting started or have decades of experience, we've got all the tools you need to get the job done right. From simple sets to a complete shop's worth of tools, we have something for every job, every budget, and every skill level.
The right tools for every job
We've curated over 40 tool sets to tackle any job big or small, from simple action adjustment to complex neck re-sets.
Got problems with your frets?
Don't let issues with your frets keep you from playing. From simple polishing to a full re-fret, we have the custom tools to make it easy.
Get a neck that plays right
From small neck adjustments to a full fret level, you can get pro results and customize every part of your setup—even if your shop is your kitchen table.
How to Play Like Your Guitar Hero
Here are over three dozen precise setup specs collected by Dan Erlewine as he interviewed famous players and roadies. See how Stevie Ray Vaughn, BB King, Jeff Beck, Eric Johnson, Brian Setzer, and more get their tone.
Get the Perfect Setup
The perfect setup requires great tools. We invented the industry-standard tools for evaluating neck relief, string action, and more. Whether you're lowering action, setting intonation, or quieting noisy electronics, we've got the problem-solvers you need.
Know your neck is dead straight
A straight neck is essential for a guitar that plays great. Our straightedges are the right length and precision-ground for ultimate accuracy.
Get lower action
Get better sound, feel, and playability fast! Easily set your action, bridge radius, and pickup height with this collection of must-have tools.
Fix scratchy pots instantly
You don't always need to replace those scratchy pots and noisy switches—you can fix them! This set helps you instantly get rid of the noise and prevent corrosion in the future.
Get rid of hum and buzz
Electrical noise from lights and outlets will totally ruin your gig. It's easy to shield your guitar from these terrible RF signals so only your tone is heard.
Stay in tune song after song
A very easy upgrade, Grover Rotomatic tuners have been relied on since the 1960s for better tuning stability and rugged construction.
The key to a better playing guitar
A well made nut is a huge improvement to any guitar. Better tone, betting tuning stability, and comfortable action. With just a few simple tools you can make your own.
Blake demonstrates the four key measurements necessary to get your guitar's action perfect.
TIPS + TRICKS: TAKE YOUR GUITAR TO THE NEXT LEVEL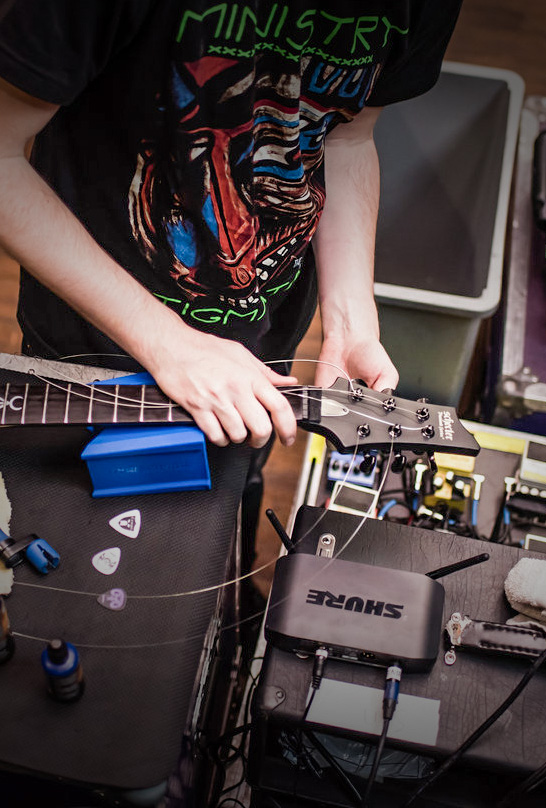 1. Adjust the Action on an Acoustic
Is your acoustic hard to play? With just a few measurements and simple adjustments you can lower the saddle, dial in the nut, and adjust the neck to to work best for your playing style. We'll show you step by step how to do it.
2. How to Intonate Your Guitar
If you've experienced tuning problems as you play up the neck, it's time to adjust your intonation. With just a screwdriver and a tuner we'll show you how to get even the trickiest chords and runs to play in tune.
3. Pickup Height
Setting your pickup height is one of the most important parts of shaping the tone of your electric guitar. After dialing in a comfortable action you're ready to dial in just the right amount of bite and warmth from your pickups. We'll show you our favorite specs and how to find yours.
Gift Ideas
Shopping for guitar hero in your life? Or want to show the gift givers in your life what you really want? Here's our favorite gifts ANY player will love.
Not sure what to get?
Anyone who's passionate about guitars will love absolutely everything we selected in these gift boxes! Available in three sizes that match every budget.
Don't break your neck!
An instant stand right where you need it. Just throw it in your gig bag and you've always got a solid place to lean your guitar (or bass). It's cheap insurance against expensive repairs and heartbreak.
A shop in your hand
Don't risk stripping out a screw or worse breaking one off. We've made this set specifically for guitar hardware from tuners to bridges.
A tuner right where you need it
In the world of tiny clip-on tuners, Fishman made a real improvement: the FT-2 has no little switch to fumble with. Just tip the tuner up and it's on, fold it back and it's off.
Show you love the craft
If you're like us, you can't have just one guitar (...or amp...or pedal), so why even choose? We borrowed this logo from our ColorTone brand of finishing products, and once we put it on a shirt, we loved it!
The most important tool in the shop
Everyone's favorite guitar repairman Dan Erlewine (complete with Opti-Visor) adorns the front of the stylish pint glass that any fan of Dan is sure to love!!
Be your own tech
You'll find no better book for doing your own setup and maintenance than this trusted guide from the world's best-known guitar repairman. Dan Erlewine packed this second edition with more photo-illustrated tips for guitarists and technicians. He shares expert setup and adjustment techniques, with valuable trade secrets along the way.