Returns
Returns are easy:
If there's ever a problem with your order, simply Contact Us and we'll quickly make it right.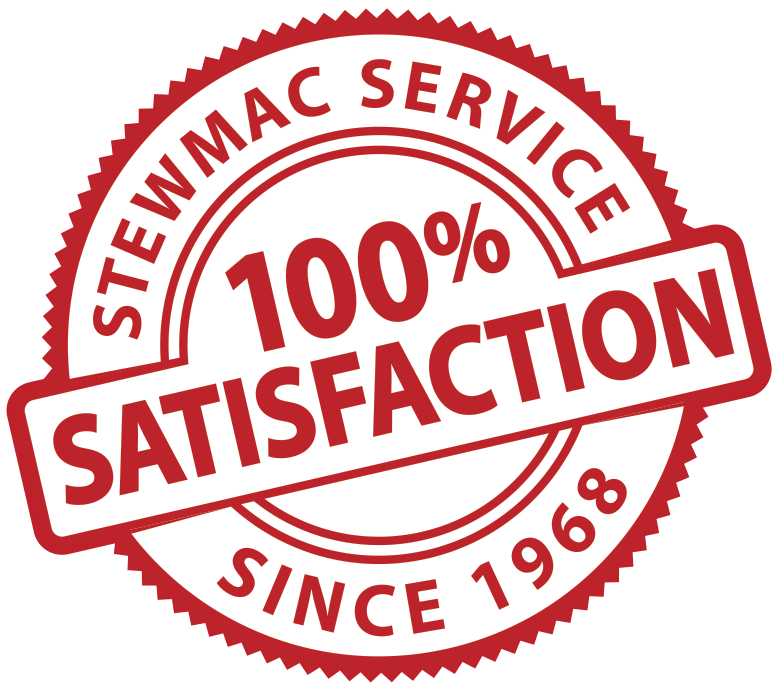 Fast shipping and no-hassle returns.
StewMac's excellent customer support team has been helping our customers for over 50 years.
Damaged or Defective Items: If your order was damaged in transit, save the original carton, packing material and the damaged goods.
Missing Items: If something is missing from your order, please check your invoice for backorders or partial shipments.
Incorrect Items: Contact Us and we'll correct the order immediately.
WOODSTAX items must be returned in original, unworked condition for a full refund or exchange.
StewMAX Members: All returns are free for StewMAX members. Contact Us for a prepaid return label.
International Customers: If you need to return an item from outside the USA, please Contact Us for details.
Please ship your return to:
StewMac Returns
21 N. Shafer St.
Athens, OH 45701