How to Install a Handle on a Woodworking File
Ever wondered how to install a handle on a woodworking file? Oftentimes, if you buy aftermarket handles, the holes seem too small to fit on your files, rasps and chisels with exposed tangs. In this video, Brock installs a handle on one of our hand-cut dragon rasps with just a few minutes work.
Work smarter and safer
If your file just has a tang (like many high end files do), it's a good idea to add a handle for better and safer control.
You can make your own handle or use a pre-made one like we do in the video.
With just a little drilling and heat, you'll turn your file into an heirloom tool.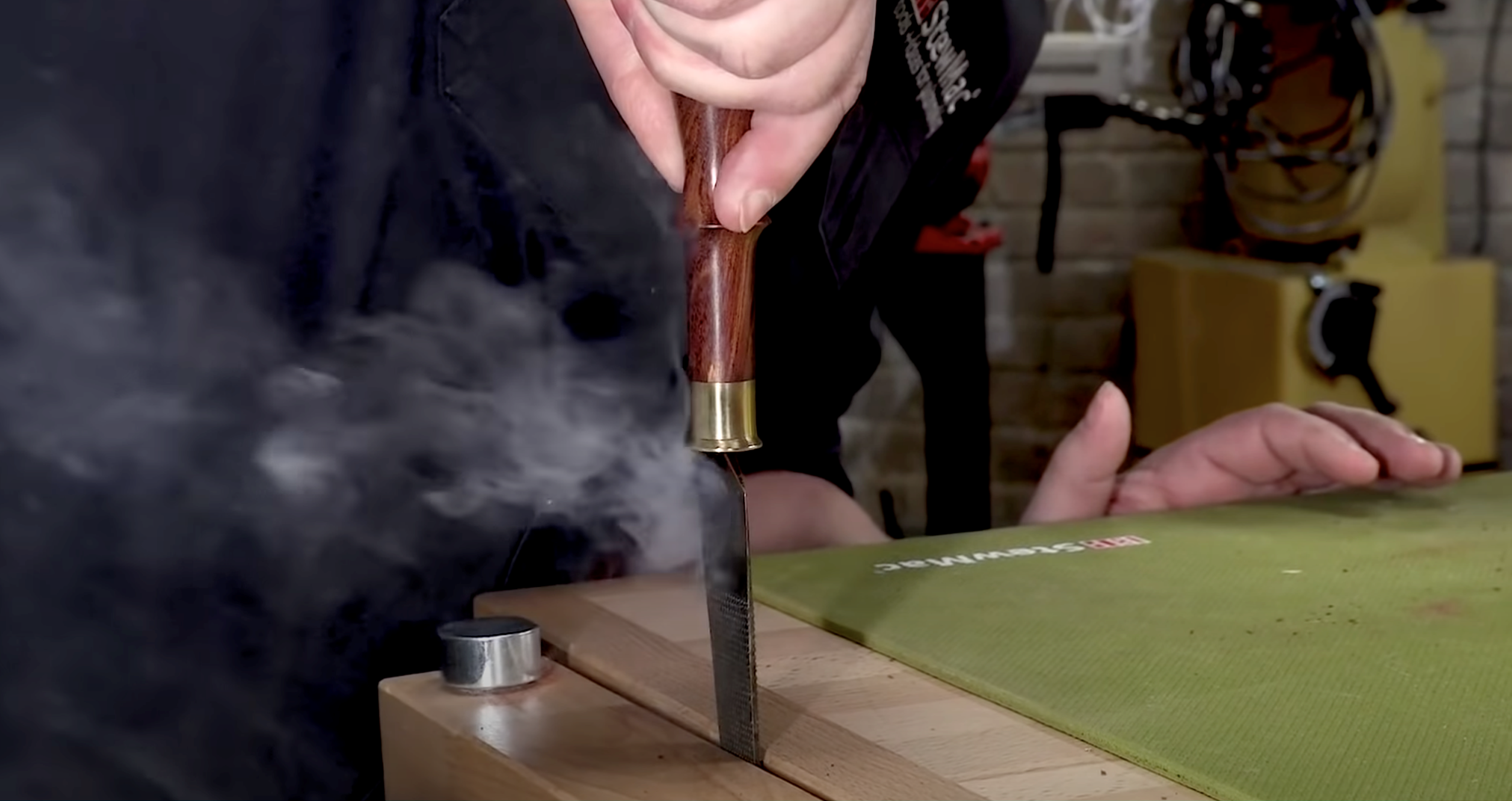 Brock is demostrating with a Dragon Hand-cut Rasp. These rasps are our favorite for neck shaping because the teeth are hand-struck which reduces wandering and chattering when carving.