How Sammy Brue used the COVID lockdown to electrify his career
We checked in with artist Sammy Brue on how he spent his lockdown finding his electric sound. After nearly being stranded on tour, he took his new found free time to build a connection with the electric guitar he built himself.
"I get a call from my manager and they're like", Sammy explains, "If you don't come home now, you're not going to come home for a while." And I was just at home. It sucks, I want to play a show. Like every artist in the world felt that. What are you going to do? I was like, "I'm going to sit and learn electric guitar. I'm going to learn how to solo, I'm going to learn how to be loud and comfortable. I'm going to get loud." And so we got loud and it felt right."
That was no ordinary electric guitar, but one he had built himself, picking all of the woods, hardware, and electronics (see the entire journey here). More than just picking the specs, Sammy worked with luthier Kevin Equitz to carve the neck, shape the body, and paint the guitar himself in only four days.
Lovingly called the "Bruecaster", Sammy now had the time to fully explore what this guitar could do. He found that this new guitar not only changed how he played, but also how he thought about and wrote his music.
"The Bruecaster has changed the way I've written songs. The songs I'm writing on the Bruecaster are not Sammy Brue songs, it's a different vibe, " says Brue.

Finding a New Voice
Since the Bruecaster was made by Sammy, it felt right from the first strum. "Finally, I think I finally somewhat found the sound that I wanted to make. It's like an acoustic if you play it quiet. The slides, the bends, you get it all—especially put a little bit of reverb on there. But if you play it hard, it'll get a buzz to it, it'll get a rattle. You need to take a solo and throw on an overdrive on top of the distortion. And it makes it really nasty and amazing."
With new sounds, styles, and arrangements, Sammy explored how he could reach something completely unexpected: "I've been trying to build it like the yin and yang. Some days I wake up and I'm like, "I need time alone." And then some days I wake up and I'm like, "I want to wreck stuff with my friends."

With the Bruecaster, Sammy wrote an entire album of tracks and formed his new project, the band BRUE, around this new sound: "I love the energy of what we're doing. It literally did start with the first single, Eyes on The Prize. It all just fell into place perfectly. BRUE is a community, it's not Sammy Brue, it's not a single person."
His new sound has given him a new direction, and he wants to share that inspiration: "But yeah, go make yourself a damn guitar already. Build a connection with some wood," Sammy explains.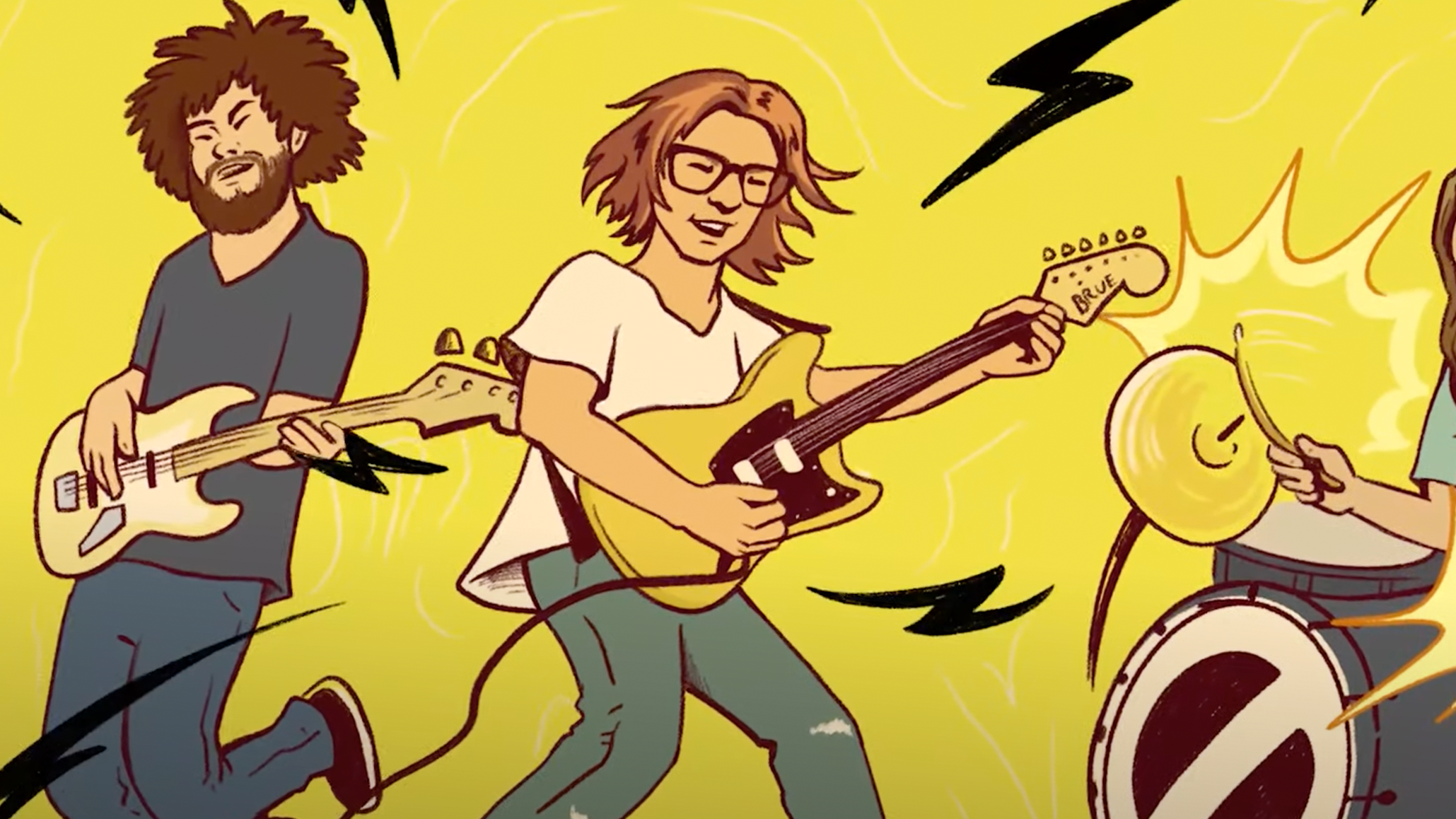 Want to find your new voice? We're here to help you capture the sound in your head. From kits inspired by the most revered electric guitars ever to wood, hardware, and tools—we've got everything you need to craft your one-of-a-kind 'caster.