GuitarMakers: Sammy Brue Builds His Own Touring Guitar
We teamed up with signed recording artist Sammy Brue and custom guitarmaker Kevin Equitz to help Sammy build the perfect touring instrument for his latest album "Crash Test Kid".
A-GTRMKERS
Watch it come together in the video below:



There are few things more personal than putting your music down on tape, cutting an album, and hitting the road with a fresh set list and a guitar in hand. It's a dream of many to land a record deal and take the band on the road to share their music and story. A key piece of sharing your music is often the guitar at your side—your trusted partner, your companion, your voice.

Sammy Brue's early songwriting and first album stir up memories and sounds of Woody Guthrie, Bob Dylan and Johnny Cash—a sound older than his years, but wonderfully personal and at the same time authentic to him. He is thoughtful, honest, and steeped in his influences. This heart-felt and dynamic music immediately caught attention and landed Sammy a record deal with New West Records. His dream came true.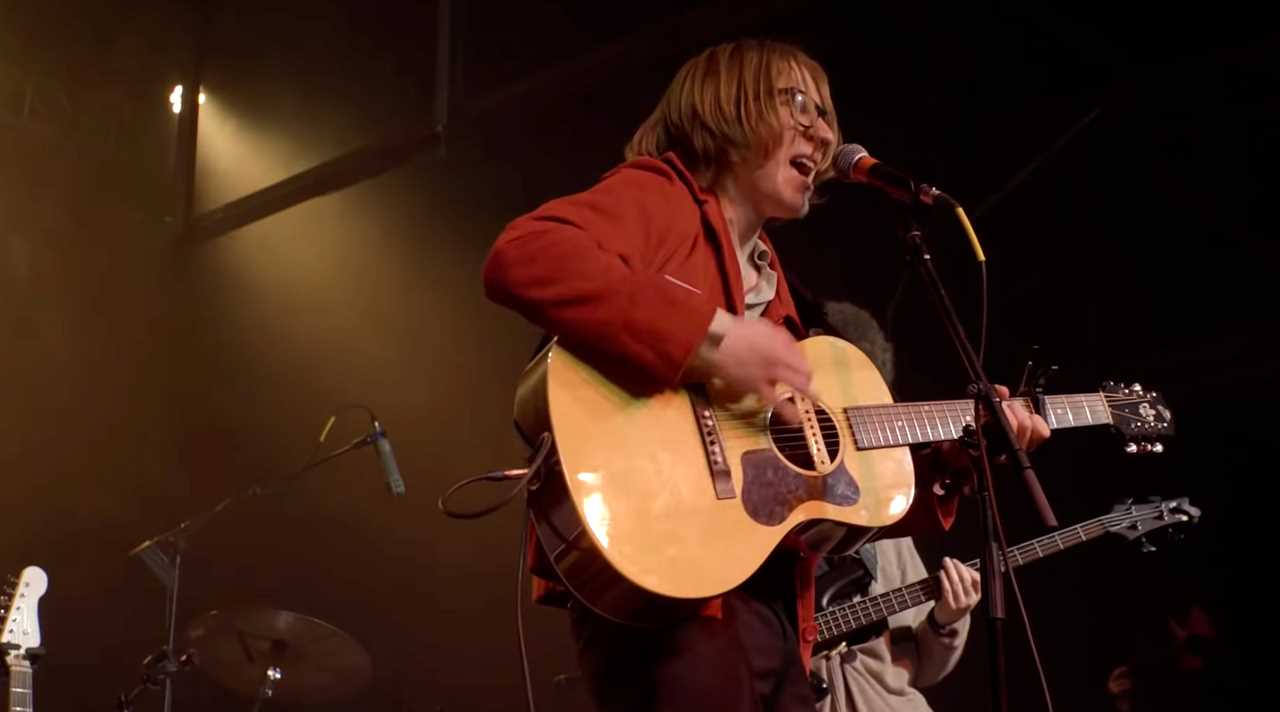 "If this is what he's doing now, what will he be creating when he's twenty-five? Or thirty-five?"
Kim Buie, A&R New West Records
---



In his latest album, Crash Test Kid, Sammy's voice has evolved to something even more raw, more emotive, dynamic, and loud. Sammy was looking for a special guitar to take out on the road, something that could help amplify his stories, and have a new tone that would move crowds. He had always been able to make that connection with an acoustic, a trusted vintage Martin 000-18 he bought after his first record deal. There was an intimacy with that guitar, it could pull an audience in close, and roar to life when needed. For this next tour Sammy wanted even more dynamic emotion—this time he was ready to go electric.

No connection is deeper than with a guitar you build yourself, no off-the-shelf instrument can ever match that feeling. That feeling is something Sammy seeks in every show, both with his audience and with the instrument he plays. For an artist and musician who is so steeped in the craft and tradition of the great singer-songwriters, it only felt right that Sammy should also have a hand in crafting his perfect instrument to take on tour.

As a primarily acoustic artist, Sammy first had to find his inspiration for this build. Visiting musician and composer Rich Mahan gave him an opportunity to look to the past, test drive and jam with some of the most coveted electric guitars ever built: Strats, Les Pauls, and Teles. Sammy compared pickup styles and neck profiles—listening, and feeling which elements spoke to him, and would help deliver the tone from his head, out through the speakers. From these limitless possibilities, he could finally envision the right guitar for him.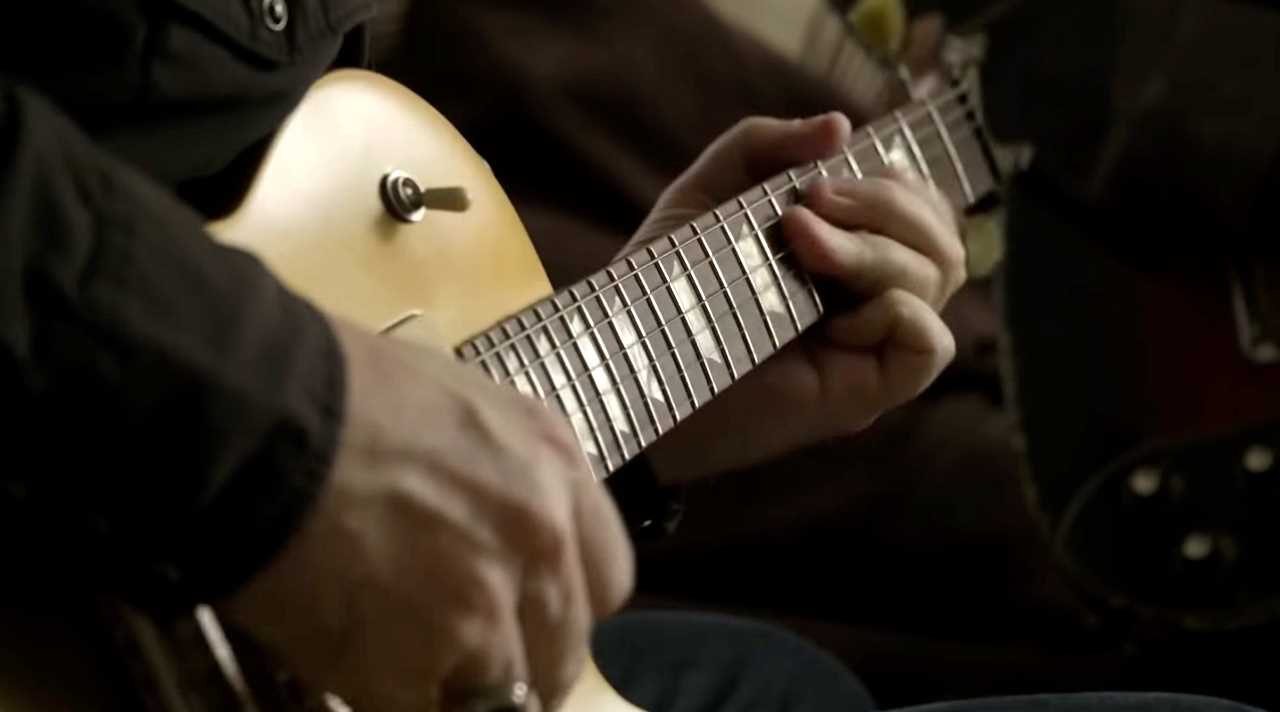 "A guitar should inspire you to create."
Rich Mahan
---



More than just sandpaper and wood, the crafting of a fine guitar is about a journey, putting heart and soul into the raw materials. Pairing up with a seasoned luthier like Kevin Equitz was a natural step for Sammy. Kevin shares that same sense of tradition, with an eye to pushing the sonic boundaries of the instrument. This shared passion made collaboration easy—together they could craft something new.

For some the thought of hand-crafting a guitar—selecting wood, working power tools, shaping the curves, refining the perfect setup—may seem intimidating or out of reach. But Kevin helped show that anyone, with patience and care, can transform wood into a tool of incredible musical quality. Working with Kevin, Sammy was able to take inspiration from the past, classic instruments and iconic forms, and pull forward the best elements. Just like his music he was able to make them into something that was uniquely his own.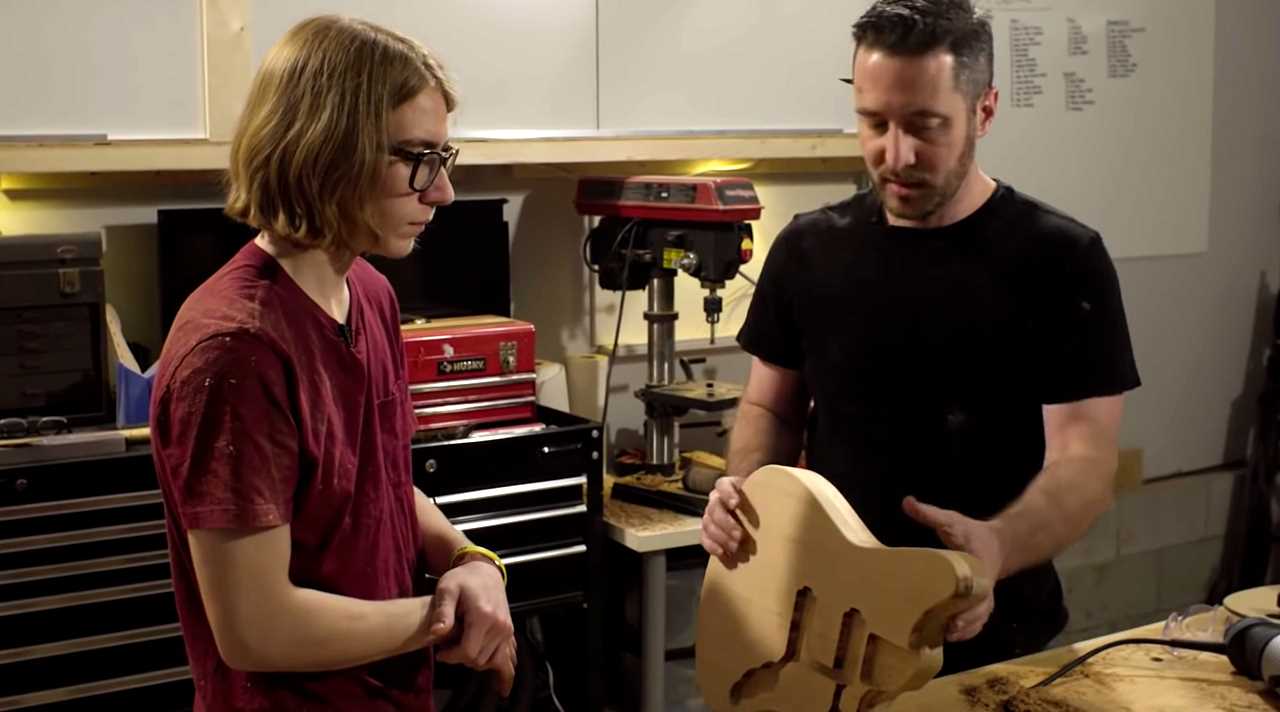 "A great guitar should feel like home, it should pull music out of the artist"
Kevin Equitz
---



Building on the straight-forward modular system shaped by Leo Fender, Kevin and Sammy were able to take each element, one at a time, deciding how each could play a part in the whole. Neck profile, nut width and scale length were examined to ensure the right feel. Kevin helped Sammy select the best tonewoods to use; a classic combination of maple neck and alder body for easy shaping, stability on the road and balanced timbre. For pickups Sammy wanted something fuller than the usual single-coils, going for a P-90 and humbucker combination to help the guitar tone sit well with his emotive vocals.

Collaborating with Kevin also opened up the possibility for Sammy to try something he had never done before. With encouragement, Sammy built confidence with the power tools, router, bandsaw, and planer, that had at first seemed intimidating. From cutting the contours at the bandsaw, to thicknessing the headstock with a safe-t-planer, he confidently removed everything that wasn't his guitar.

Shaping a guitar is not only about style and fit, but building a connection—hearing the voice of the wood as you take shavings, learning from mentors and collaborators, builders past and present. It's about finding your voice and giving it physical form. It's also, like songwriting, about finding your flow, your pace and developing it, from inception to realization. The process, while precise and methodical, is also malleable—there are measurements and numbers that guide, there is tradition and there are marks to hit, but in the end it is about the feel and crafting an instrument that can speak to you and for you.

While many of us may never land the Nashville record deal, we all are somewhere on that path to discovering our own voice and our own connection with the guitar. As Sammy discovered, the road to building a guitar is much more accessible than most beginners imagine. That journey of building your own instrument from scratch, finding perfection in the curves, resonance and tone of a personally crafted guitar is within reach for anyone. Make it your own.

By Daniel Petrzelka