Body-Built Acoustic Guitar Kit Instructions
Downloadable assembly instructions for the Body-Built Acoustic Guitar Kit.
I-6630
Building your first acoustic guitar just got a whole lot easier!
If you've been on the fence about building an acoustic guitar, this is the guitar you've been waiting for.

We designed this kit to be built by anyone, even if it's your first build. These easy-to-follow instructions will guide you through every step. You don't need to have a shop to build this guitar—you probably already own most of the tools you'll need to build this guitar.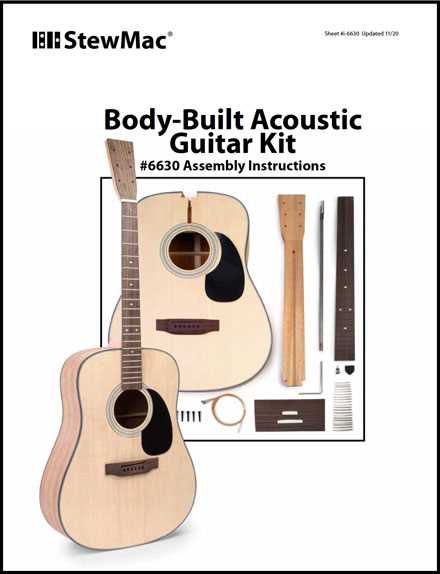 ---