WD/Kent Armstrong Humbucking Pickups
Wiring diagrams and color codes for WD/ Kent Armstrong Humbucking pickups.
I-ARMSTRONG
WD/Kent Armstrong uses their own color code system for 4-conductor pickups. The schematic below shows the coils and their respective colors.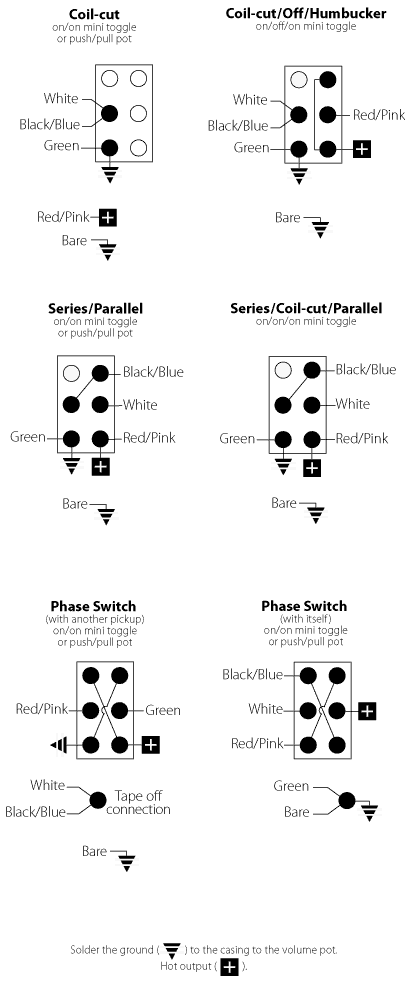 A 4-conductor humbucker has many wiring and tonal options. When using the options below, the bare or shield-wire is soldered to "ground" on the volume pot casing.