Pre-Wired Speaker Harness Instructions
These instructions show you the proper way to hook up your speakers using the pre-wired harnesses.
I-6249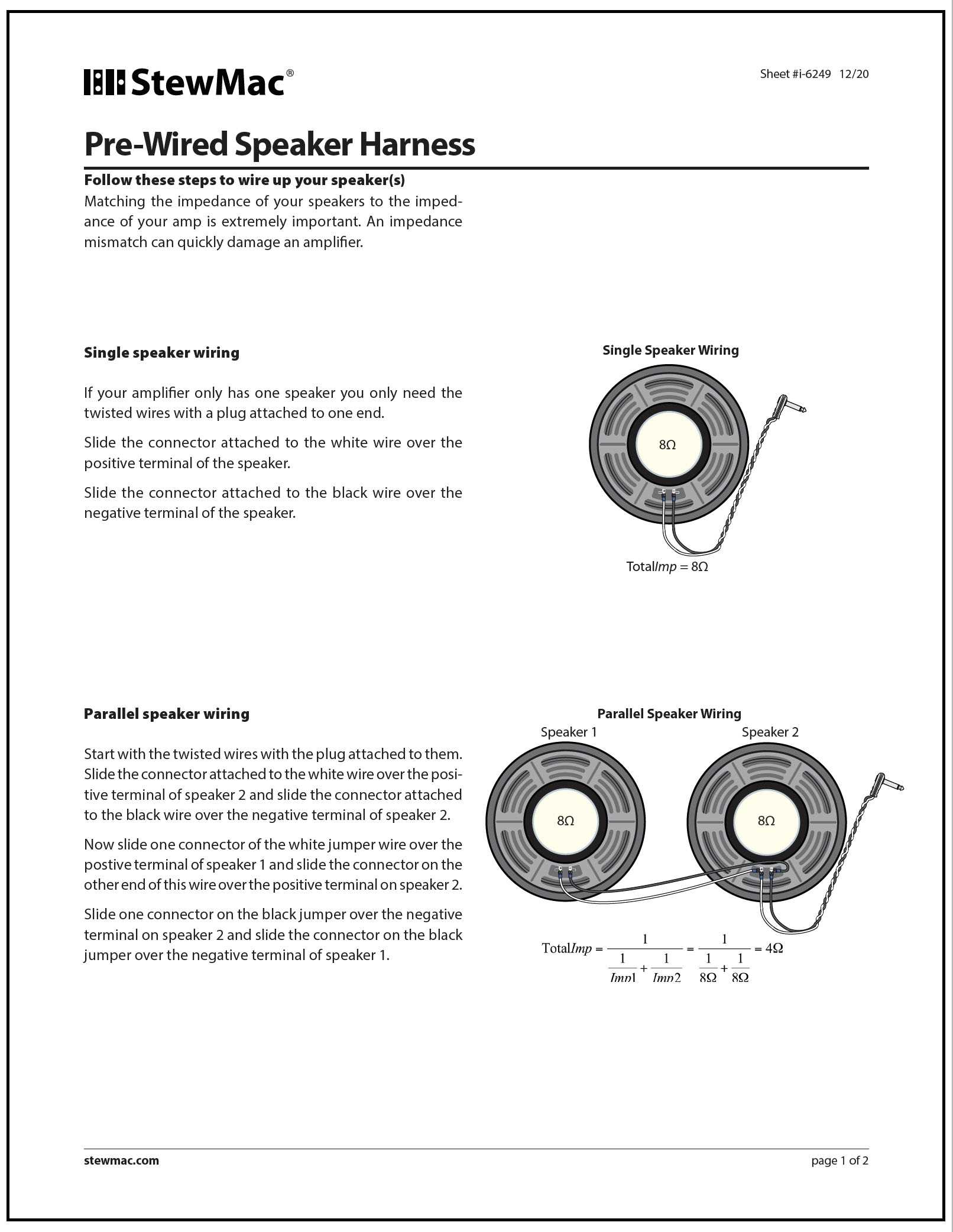 Matching the impedance of your speakers to the impedance of your amp is extremely important. An impedance mismatch can quickly damage an amplifier.

These instructions cover wiring combo amps, extension cabs, and series/parallel wiring options.
---