Free Step-by-Step Plans: How to Build an Extension Cab for Your Tweed Amp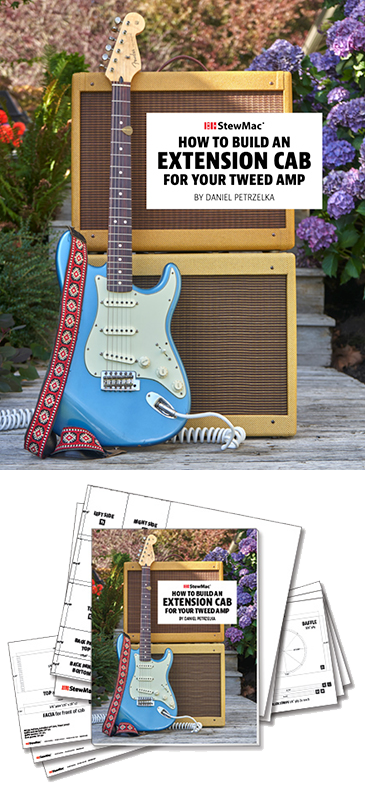 Want to get MORE out of your tweed amp?

Turn your trusty combo into a real tone monster. Adding an extension cab to your rig will give you so much more sonic flexibility. Get more volume, headroom, and expanded tone from the amp you already love.
AND–we'll show you to BUILD your own cab for free!
These are not some old hard to read plans! We go deep into every process with full color photos, detailed but easy to follow instructions, and every tip and trick you need. We walk you through every step, from selecting the wood, cutting the joints, covering the cab, loading the speaker, and wiring it up. This is not a general overview, it's a full course in cab building.
But that's not all! We've gone the extra mile to make sure your build with be easy and turn out flawlessly. You also get a full cut list for every single piece of wood and detailed plans to guide every step. But wait! Want to customize your build? We've even included a full 3D SketchUp file for the entire build for FREE! It's never been easier to build you new favorite cab.
Don't wait! Get started now. Your FREE DOWNLOAD includes everything you need:
✓ Full color 23 page instructions
✓ Complete cut list with all dimensions
✓ Detailed plans with every step outlined
✓ FREE 3D SketchUp file to customize your build