StewMac Compact Z-File: Best Fret Crowning File Ever?
Our Compact Z-File Fret Crowning Files are a new twist on our most popular fret crowning files ever, the Z-File. They help create the perfect shape without touching the fret top or "landing strip" (perfect for beginners), and they cut fast—time is money in a busy pro shop!
But we've made a great file even better with these new compact versions. See why these are fast becoming Erick's favorite new file!
More precise control
We've replaced the handle with a comfortable padded grip that goes around the entire file. Now pressure is applied from the top, rather than the end, giving you greater control and pinpoint accuracy exactly where you need it. You can feel how the file is cutting better than ever before.
The new design not only fits your hand better, it also makes the entire fretboard accessible. No more worries about the file scratching the top or the handle bumping into the cutaways, it's the perfect size to stay on the fretboard. And it's easier to reach all sides of the fret, no need to flip the instrument halfway through the job.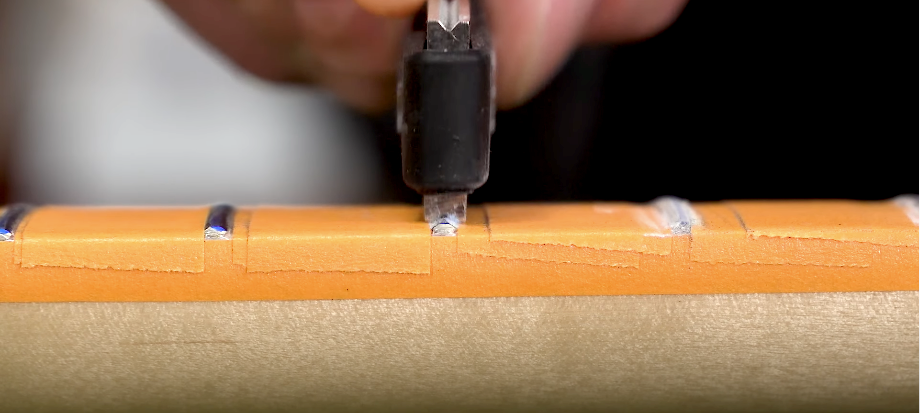 Prefer a file with a traditional handle? Our original Z-Files come in three shapes with a comfortable handle and feel just like a traditional crowning file.