How to Install Frets on a Bound Fingerboard
Installing frets on a bound fingerboard has a few extra steps. In this video Erick Coleman refrets his 1970's Gibson Les Paul and shows every step in how to properly prepare the frets for installation onto a bound fingerboard.
All the details from pulling to leveling
Erick first shows the differences between a bound and unbound board, and what makes the re-fretting process more involved.
Erick also shares a few tips on pulling the frets, cleaning the slots, and how to trim the frets to fit over the binding.
Finally Erick demonstrates gluing the frets in, leveling, crowning, and polishing.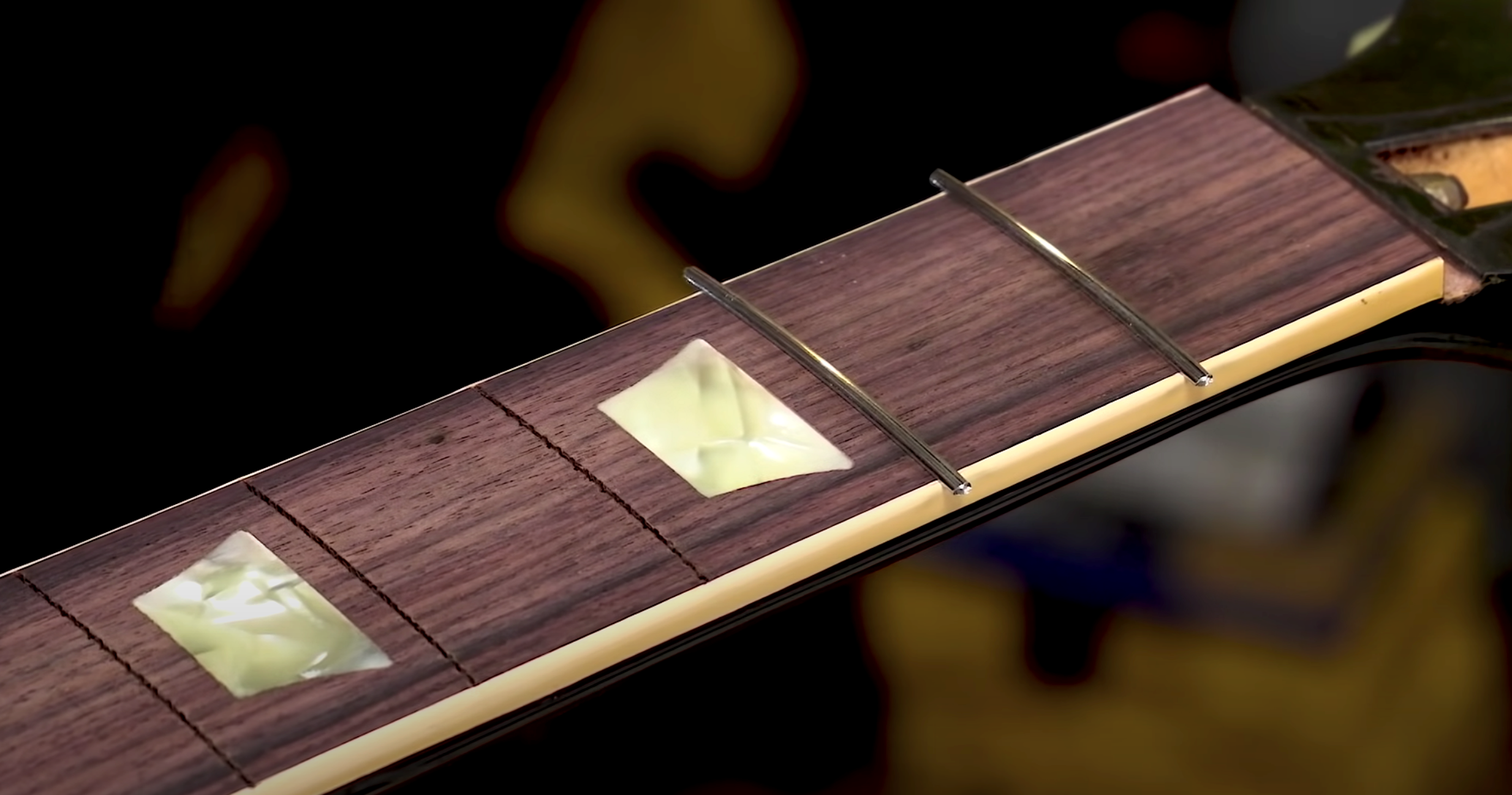 In the video Erick uses our Deluxe Fret Tang Nipper, which makes it easy to cleanly undercut the fret tang to fit over the neck binding. It's an essential tool for this tricky job.