Banjo Building Instructions
Comprehensive, downloadable instructions for building an open-back banjo.
IN THIS ARTICLE

• Recommended parts and tools
• Fitting and shaping
• Installing the frets

• Nut and inlays
• Hardware installation
• Finish application

A-BANJOBUILDING
Welcome to banjo making!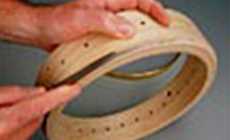 The banjo described in these instruction is an open-back (no resonator), and is suitable for either old-time or bluegrass playing styles.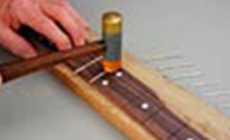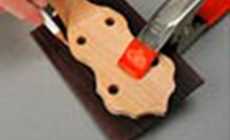 These instructions were written for a banjo kit that we no longer have in stock. But you can still order the parts separately. Use this Old-time Banjo Parts List along with these instructions to build your own open-back banjo:
---