African Mahogany Body Blank, 2-Piece (11.4 lb) - 362
African Mahogany (Khaya senegalensis) is not a "true" mahogany. However, it IS a beautiful wood with many of the same visual and sonic properties of its South American namesake. (Also, it can be shipped internationally!)
Dimensions
Length x Width: 20.500" x 14.500" (520.7 mm x 368.3 mm)
Thickness: 1.875" (47.6 mm)
Weight: 11.40 lb (5.2 kg)
1-piece
African Mahogany
African Mahogany has been used by builders more and more due to its fantastic tone, easy workability, and the ready availability of high-quality pieces.

It has a warm tone, with a balanced midrange and deep bass response. Due to its density, African Mahogany has a strong fundamental with increased overtones. When used for an electric guitar, it creates the classic punchy midrange that defines the instrument.

While it's denser and more fibrous than Honduran Mahogany, African Mahogany works and cuts well with both hand and power tools. The reddish-brown coloring will make a beautiful guitar with either a solid or translucent finish. It's an open pore wood, and requires filler to level the grain.

The expertly center-joined blanks are grain matched, thickness-sanded, and ready for bandsawing and routing in your shop.
---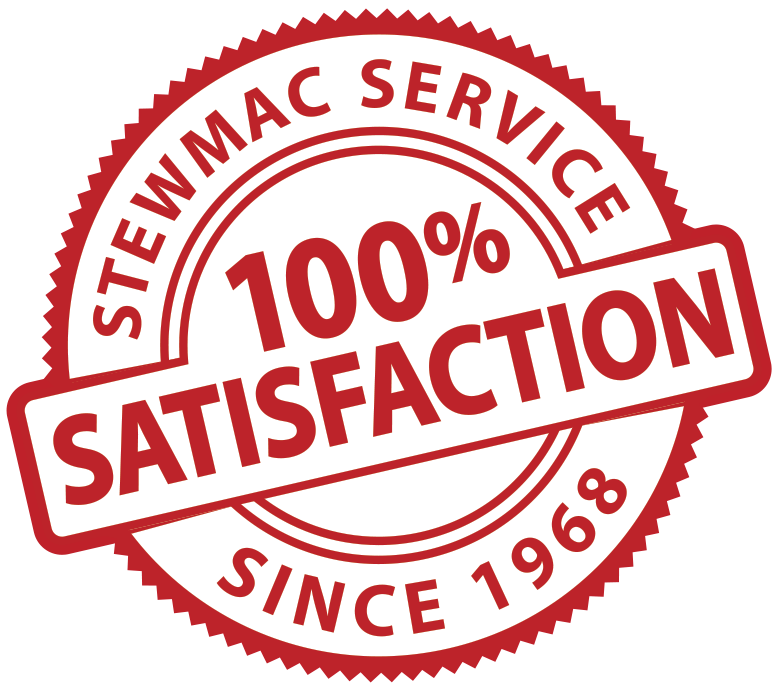 All WOODSTAX items come with our 100% satisfaction promise and no-hassle returns. If you are unhappy with the wood once you get it, simply return it in its original, unworked condition for a full refund or exchange.
California Proposition 65 Warning
Cancer and Reproductive Harm