Padauk Back + Side Set - 306
Padauk is a beautiful, plentiful tonewood with a complex tonal profile full of rich overtones and a strong low end signature.
Minimum Dimensions
Back halves: 8-1/4" x 22" x 0.155" (210mm x 559mm x 3.9mm)
Sides: 5" x 31-1/2" x 0.100" (127mm x 800mm x 2.5mm)
Padauk, Pterocarpus soyauxii
Padauk is a species native to central and tropical Africa. The trees grow quite large often reaching heights of 165 feet tall, making even straight grain sets relatively easy to procure.

When first cut the wood has a bright orange / red appearance but will eventually oxidize to a deep red / brown color. While Padauk has not been a major wood used by production builders it has a sterling reputation with boutique custom builders for it's rich overtone profile, throaty low end, and strong mid ranges. Many builders compare it favorably to rosewood.

Care must be taken with Padauk. The heartwood is used to make commercial dyes so it has a tendency to stain surrounding woods (spruce tops, maple bindings, white purflings, etc.)

Scraping vs. sanding will help protect lighter woods as will a simple #1 shellac wash coat to seal the lighter colored woods and protect them from staining.
---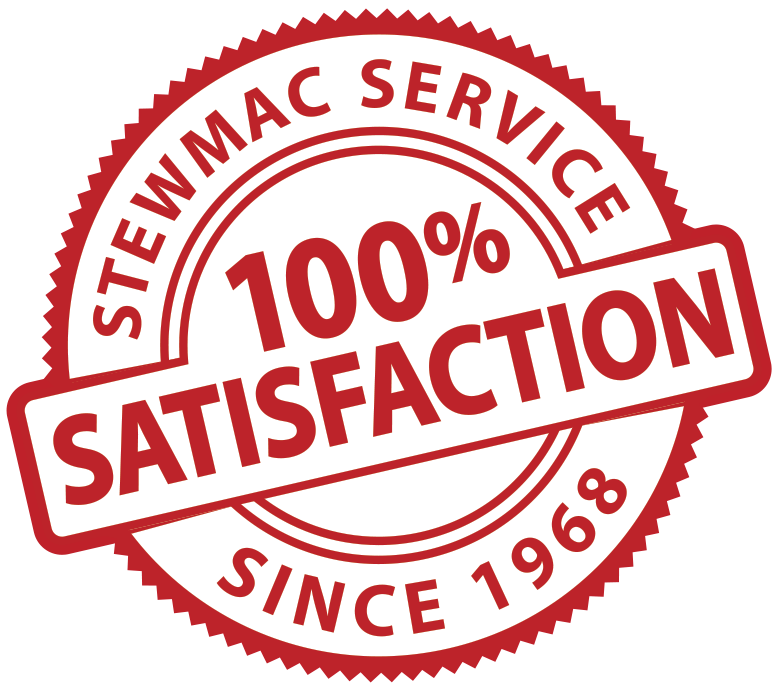 All WOODSTAX items come with our 100% satisfaction promise and no-hassle returns. If you are unhappy with the wood once you get it, simply return it in its original, unworked condition for a full refund or exchange.
California Proposition 65 Warning
Cancer and Reproductive Harm