High-Flame Koa Top + Back + Side Set - 003
As you may have noticed, finding high-grade, high-flame Koa sets is extremely difficult—at any price. We've had a rare opportunity to acquire several of the highest-grade flamed Koa top, back, and side sets.
This wood is as good as it gets when it comes to color, variegation, and flame. We're unsure if, or when, we may get more, so don't delay on acquiring these for your next project or future builds.
Minimum Dimensions
Back halves: 8-1/4" x 22" x 0.140" (210mm x 559mm x 3.55mm)
Sides: 5" x 31-1/2" x 0.130" (127mm x 800mm x 3.3mm)
Top: Each half is approximately 8-1/2" x 21" x 0.140" (216mm x 533mm x 3.55mm)
The "show" side of these sets has a coat of shellac to clearly show grain pattern.
Koa, Acacia Koa
Originating in the Hawaiian islands, Koa is a dense tropical hardwood used for guitars and ukuleles since the 1920s. Koa is simply gorgeous, showcasing hues from golden amber to deep browns, blacks, and occasional hints of purple. In the higher grades, Koa boasts some of the most exquisite figuring found in any instrument wood.
Tonally, Koa blends the best qualities of Mahogany and Maple. Its strong mid-range is similar to Mahogany while its top end sparkle more closely resembles Maple. It lends itself naturally to rhythm playing and yields a more dynamic sound the more it's played. The voice becomes incredibly vibrant and well-rounded over time.
It works similar to Mahogany, and bends easily. Highly-figured sets require a bit more care. Koa has open pores which will require filling prior to finish.
---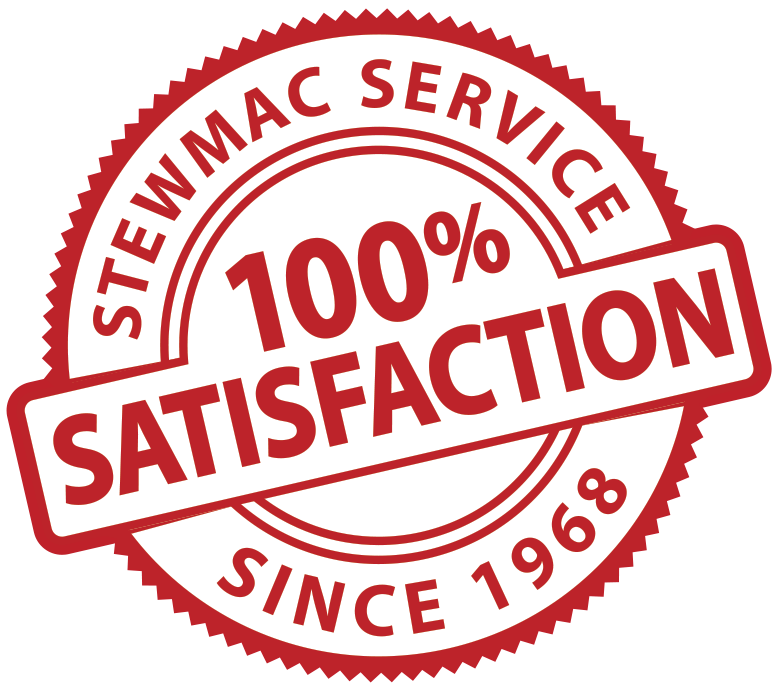 All WOODSTAX items come with our 100% satisfaction promise and no-hassle returns. If you are unhappy with the wood once you get it, simply return it in its original, unworked condition for a full refund or exchange.
California Proposition 65 Warning
Cancer and Reproductive Harm